Private hire:
the ultimate luxury of your own secluded space
One of the best things about coach travel is the flexibility it offers. A coach can take you anywhere, in the UK or abroad, offering on-board comfort like no other means of transport. There's no need to rub shoulders with strangers on public trains or buses – DJ Coaches have the ideal private hire options for you.
Many of our customers choose private coach hire because of the convenience it offers. We get you from A to B quickly and safely, taking you door to door, to your exact destination. You can tell us what you need, or alternatively, talk to our friendly team who are always happy to offer help and advice. We can give you all the information you need about our vehicles, their availability, and about your specific private hire options.
Got a question?
Call us on 01322 552222 or email and our operations team will be able to help.
Free quote
Get in touch and get your
free coach hire quote from us quickly.
Who chooses
private coach hire?
Coach travel is completely flexible, meaning we can cater for all events and trips. If you need an early pick-up, multiple drop-offs, or to travel over long distances, all these options are possible with private coach hire – and more!
These are some of the options we regularly cover as part of our private coach hire service:
Weddings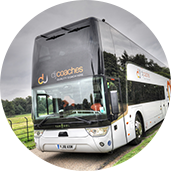 Group holidays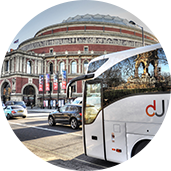 Trips for clubs and societies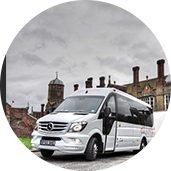 Private events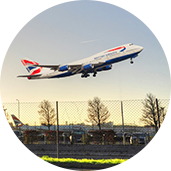 Transfers
Essentially, private coach hire means our coach is yours for as long as you need it. We can take you anywhere. Just tell us where we're going, and we'll get you there comfortably and safely.
Selecting your
transport options
The coaches in our fleet are available in various sizes and with different facilities, depending on what you need. Our coaches are all ULEZ compliant, so you know you will be travelling in an environmentally responsible vehicle.
All coaches have seatbelts and air conditioning as standard.
You can select coaches of various sizes with a variety of features, including:
Trailers for additional luggage
USB points
Reclining seats
TVs and DVD players
Toilets
Our team can advise you on coach availability – just let us know which features you require for your journey
Considering
private coach hire?
Are you wondering whether private coach hire is right for you?
Here are some of the points to consider:
It's great value for money.
Coach hire is often cheaper than any of the alternatives.
You can enjoy some privacy!
Travel in your own space, with just your group on board.
Your safety comes first.
Our coaches are maintained to the highest standards.
It's efficient and reliable.
Our drivers plan routes to get you to your destination as soon as possible.
Private coach hire is a great option for anyone.
Enquire now and see how our team can help you.
Get in touch
Contact the DJ Coaches operations team with booking enquiries and queries. Call us on 01322 552222, email or contact us online.
See you on board soon!
Why
choose us?
Travelling with DJ Coaches means travelling with a conscientious, committed team of professionals who have your best interests at heart. We really know the private coach hire market and can cater for all customers' needs, taking the time to really understand what you want to get out of your trip.
Find out more about choosing DJ Coaches and how we can help you.